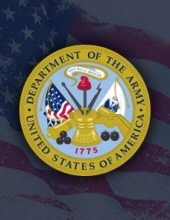 Obituary for Joseph Henchir
Joseph Henchir, of Gladstone Missouri, passed away at home on June 9, 2018 after a brief illness, surrounded by his family. He was 97 years old. Surviving children are Thomas Henchir of Racine, Wisconsin, Robert Henchir of Plum, Pennsylvania, and Virginia Balester, of Gladstone Missouri, who served as his caregiver for the past six years. He leaves behind eight grandchildren and eleven great grandchildren.
He was born on August 3, 1920 near Pittsburgh, Pennsylvania, where he spent most of his life. As a child he worked in his father's bakery with his siblings, but the business went bankrupt during the Great Depression. For a while, his home was an orphanage when his mother went into a sanatorium for tuberculosis. At the age of twenty-three, he was drafted into the army as an infantryman and fought in North Africa, Italy, France and Germany, helping millions of other men and women defeat the Nazis. He was awarded the Bronze Star for heroic and meritorious achievement in a combat zone. Joe returned to the States in 1946, married and went to work for US Steel.
He was a modest man, not given to bragging. He liked a good joke and a good meal. Although he drove a car, he never actually learned to drive, and it showed. While serving in the military, he was given a driver's license and a buddy showed him how to shift gears and use the pedals. That was the extend of his lessons. When he returned to the states, he simply showed his military driver's license to the man at the DMV, and they cheerfully gave him a Pennsylvania license. You could get things done like that in the old days. It was a simpler time.
He loved dancing and continued to cut the rug until the age of 95. He was a big fan of the famous 1920s flapper Betty Boop, and claimed that at one point the two dated for a while. Considering his age, it's entirely possible. He enjoyed going to the Shepherd's Center on Antioch Road in Kansas City for their senior citizen functions, Laughter and Learn. He leaves us now for a better world. Rest In Peace. Veteran, husband, beloved father and grandfather. See you soon. A Committal Service will be held on Friday, June 15, 2018, at 11 am, in the Office Chapel , 401 Curry Hollow Rd, Pittsburgh PA 15236. In lieu of flowers, donations may be made to The Shephard Center. Online condolences may be left at www.jeffersonmemorial.biz.
Previous Events
Committal Service
Jefferson Memorial Cemetery
401 Curry Hollow Rd
Pittsburgh, PA 15236
Services will be held in the Office Chapel