We are a part of your community.
Please join us for annual events, activities and seminars happening at Jefferson Memorial and around our local community.
August 2018 Events
25th Anniversary Celebration of Jefferson Memorial Funeral Home
Aug 26, 2018 01:00 PM to Aug 26, 2018 05:00 PM
Please join us on Sunday, August 26 from 1:00 pm to 5:00 pm for our open house!
Jefferson Memorial Funeral Home has humbly served over 9,000 families since opening its doors in 1993. Thank you for allowing us to be of service to you and your family.
Read all about the funeral home beginnings as we lead up to the 25th anniversary of Jefferson Memorial Funeral Home here.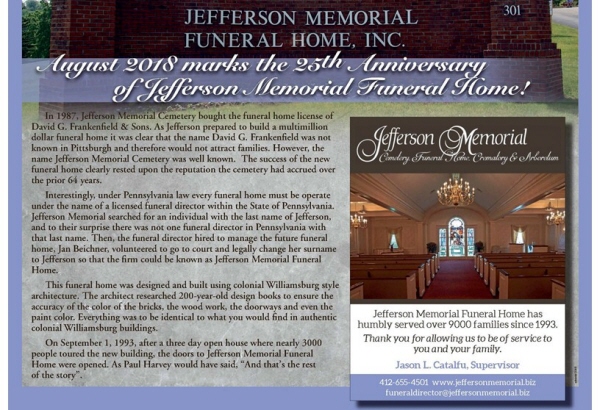 October 2018 Events
December 2018 Events